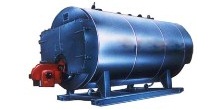 Hot Water Boiler
? Manufactured in the range of 50,000 to 90,00,000 kcal per hour.
? Operates on heavy oil, light oil, gas, dual fuel, coal, husk and other agro waste fuels.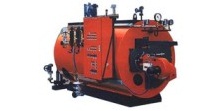 Hot Water Generator
? Easy to install and maintain
? Fully Automatic to operate
? Efficient in nature.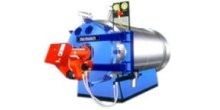 Thermic Fluid Heater
? Capacities available from 1,00,000 Kcals/hr to 40,00,000 Kcals/hr.
? Thermodynamically optimized, high efficiency, low maintenance/operation cost
? Fuel firing - light/heavy oil, gas, dual fuel.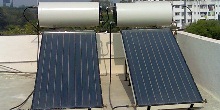 Solar Water Heating System
? Global distribution, pollution free nature, virtually inexhaustible supply, near - zero operational cost.
? Runs on free fuel (sunshine) thus recovering initial cost in just 2-4 yrs.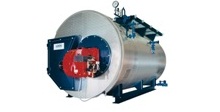 Steam Boiler
? Coal / Wood / Package, Biomass / Multi Fuel Fired F.B.C / Multi Steam Boiler, Oil / Gas / F.O.Fired Package, Semi Industrial / West Heat Recover Boiler, High Pressure By Drum, Non IBR, Electric Fired, Steam Generating System, etc
Expansion Cum Deaerator Tank
? Designed to ensure long fluid life.
? Unique design offers protection against oxidation of thermic fluid.
? Tangential thermic fluid entry in the deaerator tank ensures good deaeration.
Therminol 55
? Therminol 55 is a synthetic heat transfer fluid used in moderate temperature applications (-15? F to 550? F or -25?C to 290?C)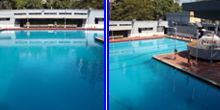 Water Purification & Ozonation
? The purest form of water second to rain.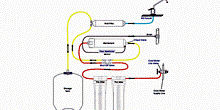 RO System
? Reverse Osmosis (RO) removes large molecules / ions from solutions.
? Hence, the solute is retained on the pressurized side of the membrane and the pure solvent is allowed to pass to the other side.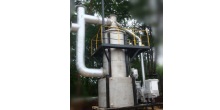 EXHAUST GAS SCRUBBER
? Scrubbers are one of the primary devices that control gaseous emissions, especially acid gases.
? They reduce the sulphur oxide content of the exhaust gases by 90 to 95 per cent.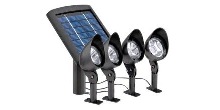 Solar Lights
? Automatic sunset to sunrise operation using an AUTO on/off switch.
? They are weather proof luminaries , anodised aluminium reflectors and have a 2 step charger.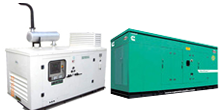 Mahindra Diesel Generators, Hykon, Powertroniks
? Authorized Dealers since 2007.